I completely understand you passing on the Family Firearm Survival Bundle. Maybe the extra cash was just too much. However, I really think you'll wish you had these firearms survival guides. Because I think they're so important to your survival planning, I've trimmed down the offer and lowered the price by $10. I've removed the three bonus cartridge guides as these are not essential. Here's what you still get:
#1 Ammo Independence: The Guide to Reloading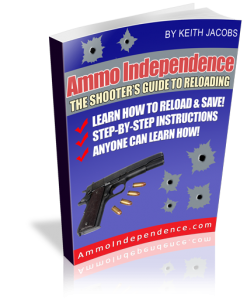 This fantastic resource guide gives you step-by-step instructions on how to handload or reload your own ammunition.
Being able to reload your ammunition will give you the ability to not only save money on high-priced bullets, it'll also give you peace-of-mind that you'll have all the ammo you need in a crisis!
Knowing how to reload will also be one of the most in-demand skills after a major crisis. You'll be able to barter your skills for whatever else your family needs!
#2 How to Build Your Own AR-15 Survival Rifle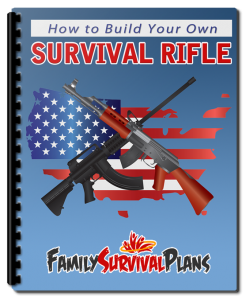 Most survival experts agree that the AR-15 rifle is the ULTIMATE survival firearm!
This guide will show you exactly how you can custom-build your own rifle for significantly less than the cost of buying one in the retail marketplace.
Plus you'll learn how to keep your survival rifle completely "off the books". This means the government will have no idea that you even own it. Don't worry: this is completely legal!
#3 How to Hide Your Guns & Ammo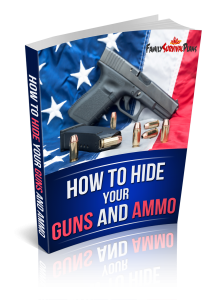 After a crisis breaks, guns will be in high demand. Unfortunately, this means criminals and gangs will be trying to steal them from law-biding gun owners.
There's also a chance that the surviving government will attempt to seize firearms after a crisis (they've done it before!). Learn how to keep your guns hidden so government agents can't get their hands on them.
This outstanding report gives you 21-covert places around your home where you can hide your guns so criminals (and the government!) can't find them.
Don't Miss Your Chance to Get These 3 Valuable Firearms Survival Guides…
For today only, you get complete access to the all 3 books at one amazing price.
You will NEVER see this deal at this price again!
These three guides will be worth their weight in GOLD after a major crisis unfolds…
Get the Firearm Survival Bundle for only $17

You will NOT find my Firearms Survival bundle at this unbelievable anywhere else…ever again!
After the shit hits the fan, you'll wish you had this valuable information. It could be the difference between life and death for many people.
And don't forget, just like the rest of your order this purchase is 100% guaranteed by my money back guarantee. If for any reason you're not satisfied with your purchase, just request a refund and I'll give you every penny back!
Click Here Now to Add the Firearm Survival Bundle to Your Order
Best of luck,
Keith Jacobs
–> No thanks Keith. Sounds amazing, but I'll find my own resources. Thanks though ;)